XBOX EVOLUTION
Public Domain Rom Pack Pages
System- Snes - Super Nintendo
Screenshot -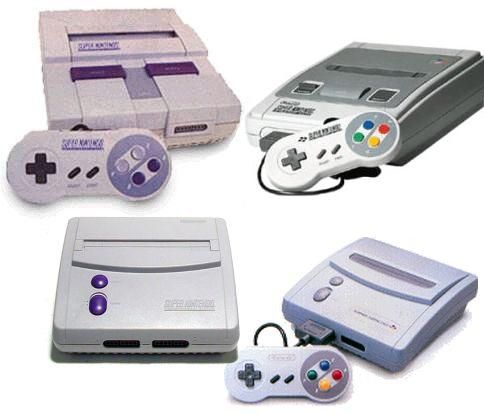 Information Around 1988 Nintendo was still enjoying the success of it's NES / Famicom system and didn't see no rush in jumping on the 16-bit bandwagon. However the NEC PCengine / Turbografix in Japan, and the Sega Genesis in the US were beginning to dominate the videogame market.
The jump to 16-bit was no real surprise. Originally Nintendo wanted the Famicom to be 16-bit, but resources at the time were too expensive. The Super Famicom was released in November 1989, and basically took over 80 percent of the Japanese market once established. They still had a lot of ground to cover to catch up with the other 16-bit systems. The system itself was quite impressive introducing scaling and rotation effects (the famous Mode 7) that could not be duplicated on the other systems. Nintendo knew they also needed more 3rd Party support. They learned their lesson of placing restrictions on developers who wished to make games for other platforms.
More information here --> http://darkwatcher.psxfanatics.com/console/snes.htm
Download
The Rom pack for the Snes contains over 255 Games Demos and applications for the Snes( they are all freeware/Public Domain.
The Hottest DCEmu Posters